CORONAVIRUS UPDATES
Please follow the link here for any advice on the recent school closures.
https://www.gov.uk/government/collections/coronavirus-covid-19-guidance-for-schools-and-other-educational-settings
We are a cashless school. Our Online payment forum is Wisepay.
You will need your login details. Please click on the link below
So much happens at Scotts Park every day we couldn't record it all! However we update our twitter account regularly so please follow us (the link is at the top of our website) to get up to date news and events. Here are a few:
Dear Scotts Park Pupils
Today we should be sending you off and wishing you Happy Holidays! We want you to know we miss you all very, very much and we look forward to seeing you again as soon as is safely possible! If you go to our twitter account we have shared a couple of videos with you! From the Staff of Scotts Park!
Our beautiful tree always shows the season perfectly! It is looking forward to welcoming all children back to school as soon as is safely possible. We will keep all parents informed via schoolcomms. Teachers will be setting work daily for the children they all have their logins and we have sent a pack of pre-planned work back, along with an exercise book for every child. The children are free to decorate this book however they want (a treat which is not allowed in school!). Teachers will also be updating a blog on a regular basis. We will also be sharing any useful tips or links via our twitter page (@Scottspark_sch – there is a link at the top of this website which will take you directly to it)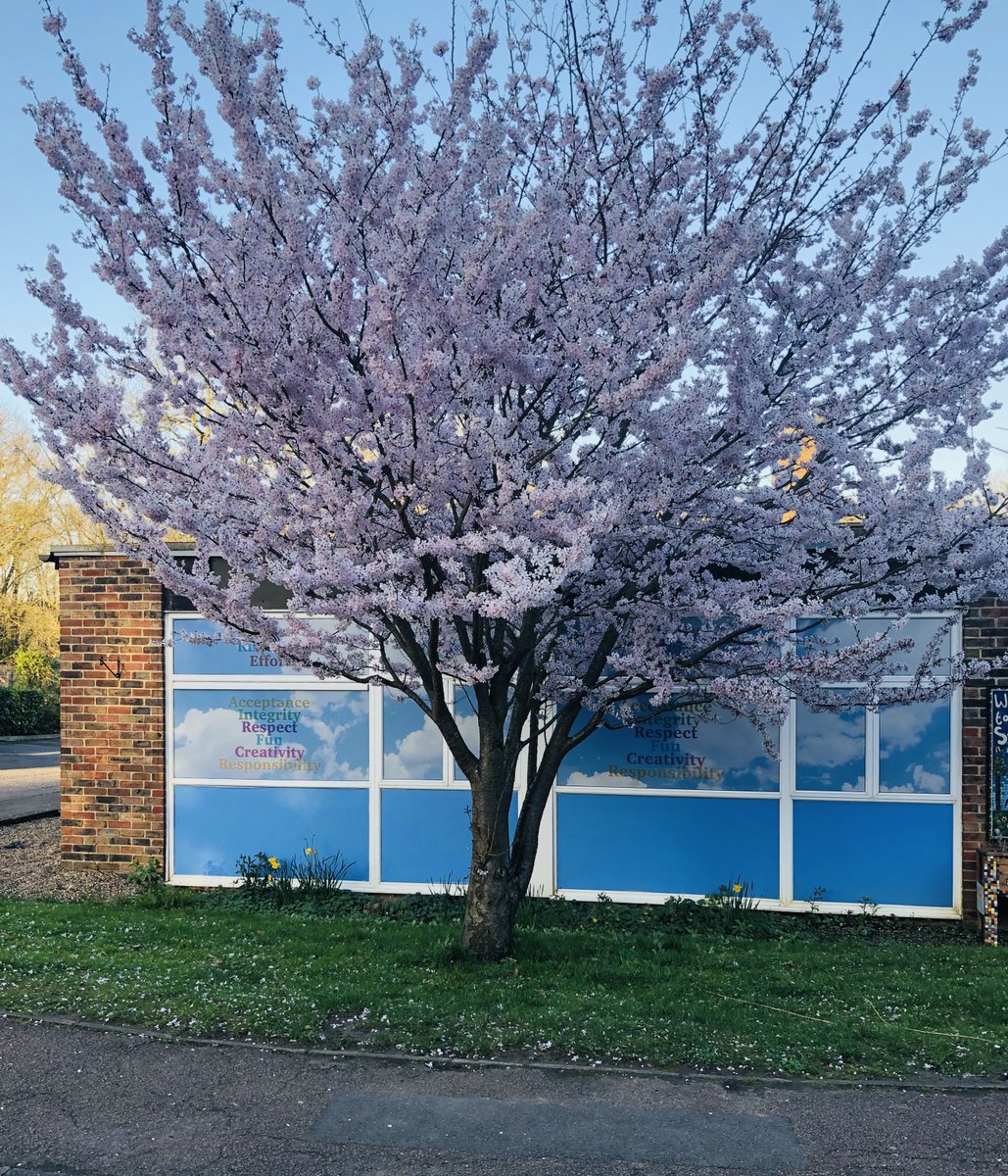 Momma the cavewoman visited Year 3! She set up her home in our school field and showed the children waves of living for cave-people! The children we enthralled by what she had to say and enthusiastically explained what they had learnt to the rest of the school!
Scotts Park are in the Tate Britain! As part of the exhibition Year 3 – A Portrait of London, last years Year 3 classes (now Year 4) had their class photos taken and they are now part of the display. The picture here is one of many walls covered with class photos – it is huge! The museum are able to tell you what section the photos are in (fortunately ours are easy to spot and at eye level!) or we can give directions! It was a pleasure to see the children representing Scotts Park! The exhibition will be there until May.